Written by The Judge
Tampa Bay Buccaneers

2021 Record: 13-4-0 (4-2-0)
Brady is back! After 2 months at home on the couch, he realized the truth: football > family. The G.O.A.T. pump-faked us all again, and will be returning again for another run at it. This is obviously good news for Tampa Bay, who would have been tasked with finding a new quarterback over the offseason. Instead, Tampa Bay was able to focus its attention on resigning key players and picking up a few more at positions of need.
The Buccaneers are simply reloading and are heavy favorites to win a division that is in limbo.
Notable offseason additions
Shaq Mason, OG
Logan Ryan, CB
Russell Gage, WR
Draft Picks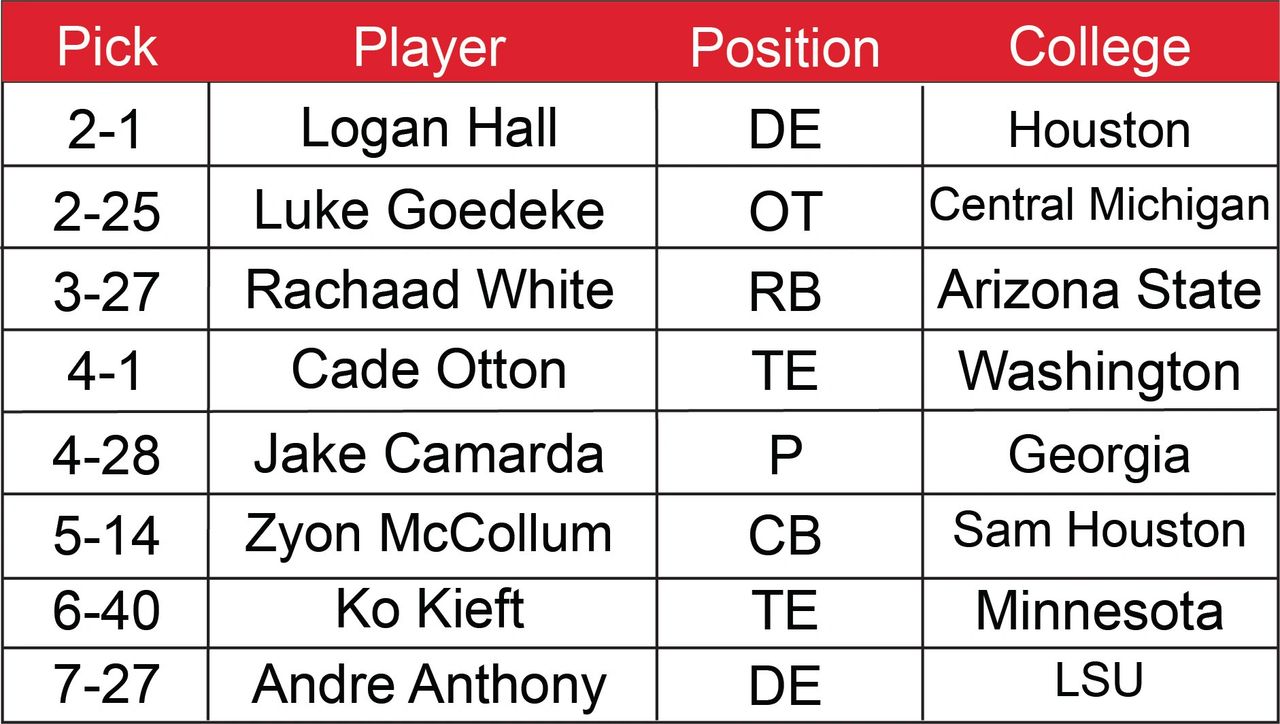 2022/23 Futures via Bet365
Regular Season Wins: O/U 11.5
To Win Division: 1/3
To Win Super Bowl: 15/2
New Orleans Saints
2021 Record: 9-8-0 (4-2-0)
Last year we saw the Saints learning to deal in a post-Drew Brees world. Now, we will see how they work without 16-year head coach Sean Payton. New head coach Dennis Allen will lead this new iteration of the Saints to what he and New Orleans faithful hope will be another successful era of Saints football. Interestingly, the Saints still seem to be taking on a win-now mentality, albeit with Jamies Winston at the helm. If Winston can prove productive, New Orleans has curated a defense formidable enough to make the Saints playoff contenders.
Notable offseason additions
Marcus Maye, S
Tyrann Mathieu, S
Andy Dalton, QB
Draft Picks

2022/23 Futures via Bet365
Regular season wins: O/U 7.5
To win division: 19/4
To win Super Bowl: 40/1
Atlanta Falcons

2021 Record: 7-10-0 (2-4-0)
For the better or for the worse, changes are happening in Atlanta.
The franchise will no longer be led by quarterback Matt Ryan, but instead by what seems to be a stopgap at the position in Marcus Mariota. The Falcons also received news this offseason that receiver Calvin Ridley would be suspended for at least a year for gambling. While this offseason has felt like a circus in Atlanta, the Falcons set them up for success by drafting very well.
Still, the Falcons have many holes in the roster, so expectations for this season should be tempered.
Notable offseason additions
Marcus Mariota, QB
Casey Hayward, Jr., CB
Draft Picks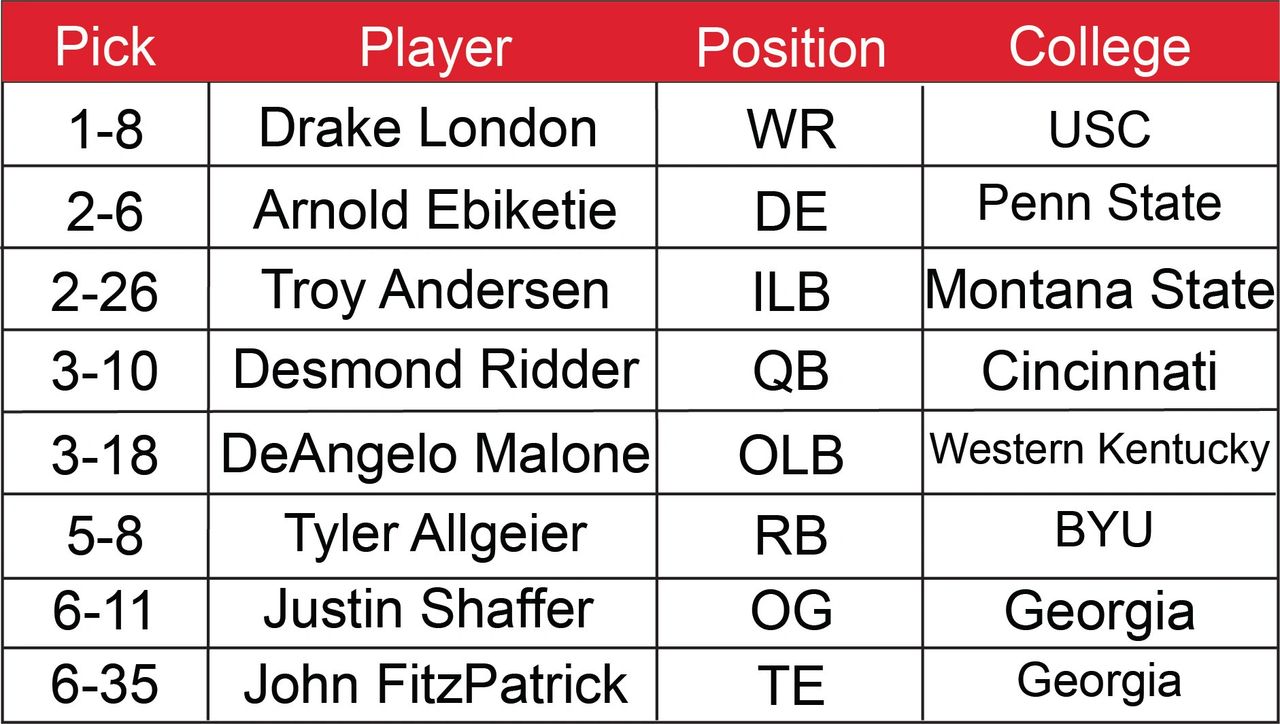 2022/23 Futures via Bet365
Regular Season Wins: O/U 4.5
To Win Division: 12/1
To Win Super Bowl: 70/1
Carolina Panthers
2021 Record: 5-12-0 (2-4-0)
Carolina has done some major work in rebuilding its offensive line. The Panthers were able to score Austin Corbett and Bradley Bozeman in free agency, as well as add Ikem Ekwonu in the first round of the draft. A concern that Carolina was unable to answer involves the man playing behind the line. By all accounts, Sam Darnold had a bad season last year, and Carolina did not do much to address the situation outside of drafting Matt Corral in the third round.
While Carolina did make some positive moves, it may not matter if they don't have a reliable option at quarterback this season.
Notable offseason additions
Austin Corbett, OG
Bradley Bozeman, OL
D'Onta Foreman, RB
Draft Picks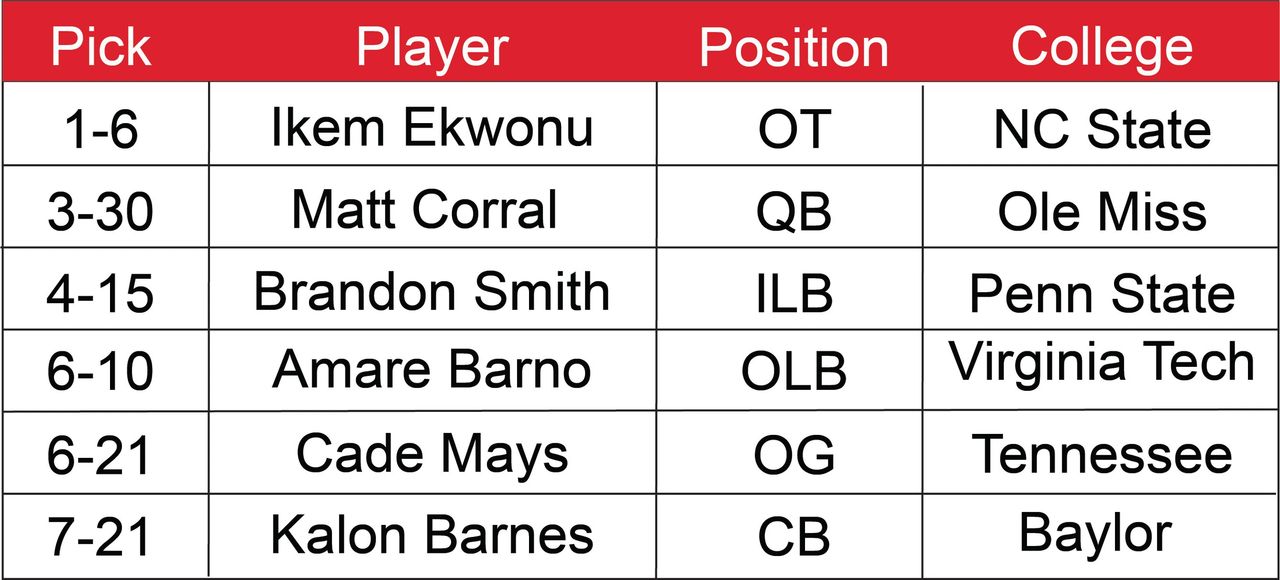 2022/23 Futures via Bet365
Regular season wins: O/U 5.5
To win division: 9/1
To win Super Bowl: 80/1