Tennessee Titans
2021 Record: 12-5-0 (5-1-0)
The Titans finished last season on a disappointing note after earning the top seed in the AFC. Offensive injuries plagued the pride of Nashville as Derrick Henry, A.J. Brown, and Julio Jones missed critical time.
The main question that Tennessee seeks to answer this offseason is about surrounding quarterback Ryan Tannehill with weapons, especially after losing AJ Brown through free agency. They have addressed this through free agency, trades, and the draft, bringing in Robert Woods, Treylon Burks, and Austin Hooper.
The Titans want to win, and they want to win right now.
Notable offseason additions
Robert Woods, WR
Austin Hooper, TE
Draft Picks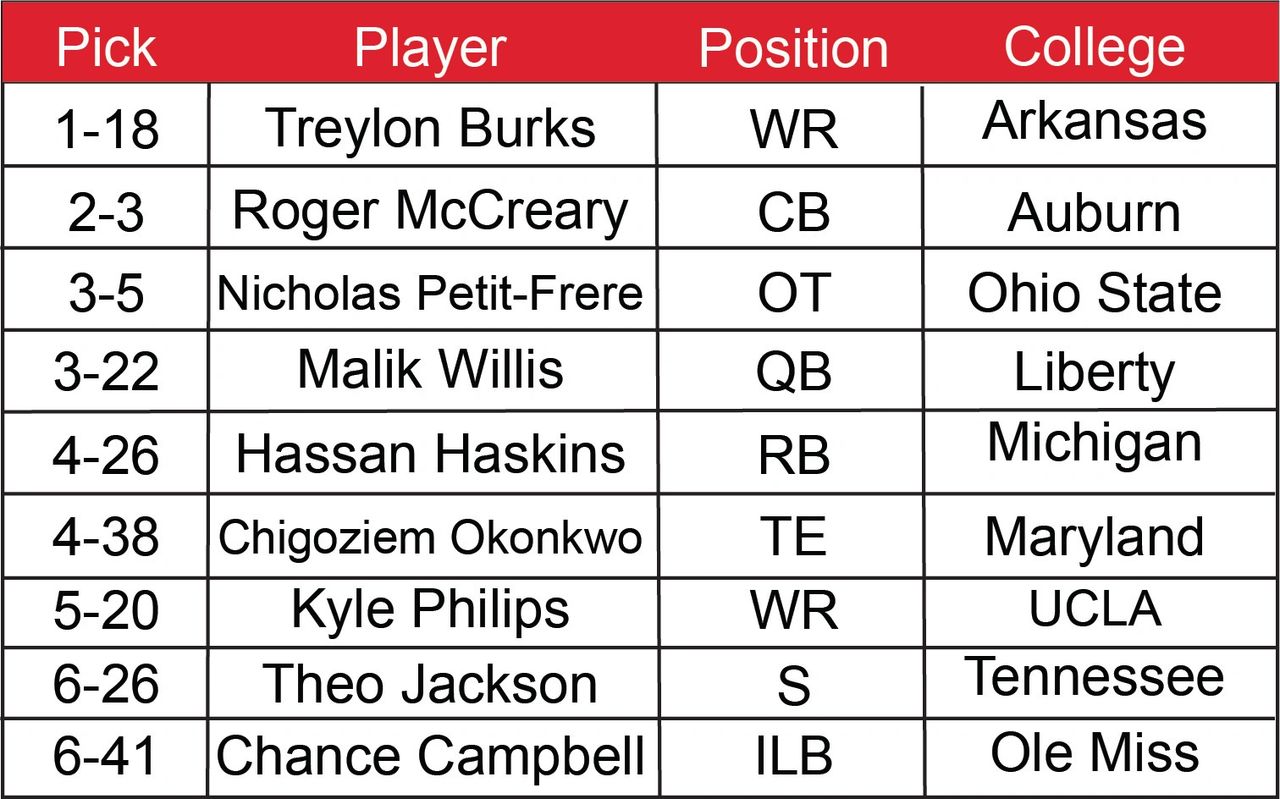 Regular Season Wins: O/U 9.5
To Win Division: 27/20
To Win Super Bowl: 33/1
Indianapolis Colts
2021 Record: 9-8-0 (3-3-0)
Indianapolis took a spin on the quarterback roulette wheel and landed veteran Matt Ryan, bringing some stability to the position that has been a revolving door since the unexpected retirement of Andrew Luck.
The Colts doubled down on the offensive focus by drafting those positions with their first three picks. Jonathan Taylor will carry the load once again for a team that looks to avoid early- and late-season failures that kept them from earning a playoff appearance last year.
With an experienced quarterback and one of the best running backs in the league, the Colts look to be competitive in what could be a struggling division overall.
Notable offseason additions
Matt Ryan, QB
Stephon Gilmore, CB
Draft Picks
Regular Season Wins: O/U 9.5
To Win Division: 21/20
To Win Super Bowl: 25/1
Houston Texans
2021 Record: 4-13-0 (3-3-0)
After a period of uncertainty, Houston seems to be trending positively.
The Texans offloaded Desahun Watson and the civil lawsuits that follow him but weren't able to capitalize on the return, due to the timing. Instead, Houston used their five draft picks in the first three rounds to scoop up some young talent, including star cornerback Derek Stingley, Jr. There is immense room for improvement for this Texans team, but management seems to be looking to rebuild instead of finding a quick fix.
Notable offseason additions
A.J. Cann, G
Marlon Mack, RB
Draft Picks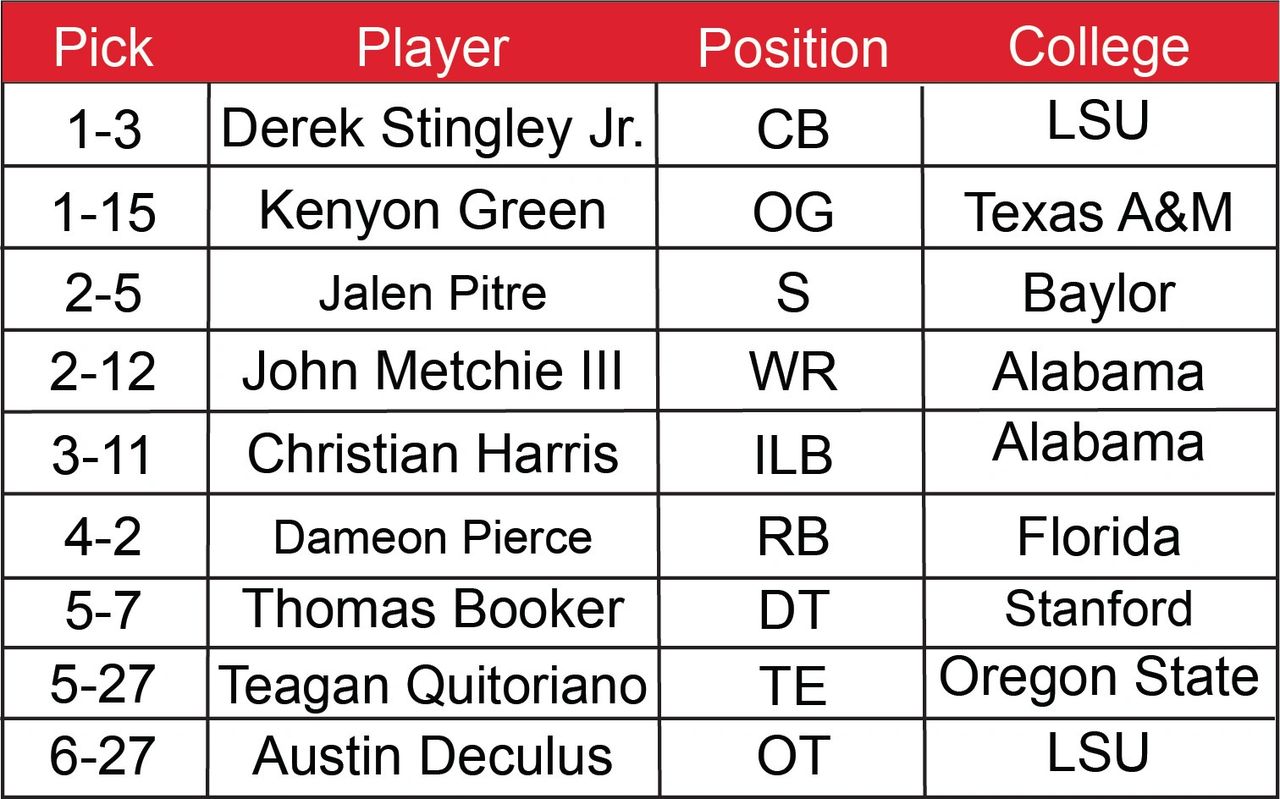 Regular Season Wins: O/U 4.5
To Win Division: 25/1
To Win Super Bowl: 175/1
Jacksonville Jaguars
2021 Record: 3-13-0 (1-5-0)
The Jags garnered a lot of attention last season, and not in a good way. The Urban Meyer experiment is over, and Doug Pederson is tasked with picking up the pieces.
He will look to quarterback Trevor Lawrence to make some big second-year strides after acquiring receivers Christian Kirk, Zay Jones, and tight end Evan Engram. Jacksonville should make some strides in the right direction under new leadership, but expectations should still be tempered.
Notable offseason additions
Christian Kirk, WR
Brandon Scherff, G
Foyesade Oluokun, LB
Draft Picks
Regular Season Wins: O/U 6.5
To Win Division: 11/2
To Win Super Bowl: 70/1