What looked like one of the most competitive and hottest divisions in the league just a month ago, the National League West, has cooled off recently and is now anyone's guess at who will emerge.
Written by Keith Gaxiola
The Dodgers are one of the streakiest teams in baseball this year. The LADs look like the best club in the MLB one day, and the next, look like just a mediocre team with a handful of underperforming stars. The San Diego Padres were looking great, but just had a horrible weekend, and to top it off, the MVP front runner, Manny Machado, will miss at least a few weeks after rolling his ankle at 1B. The San Francisco Giants have had a pleasant stretch, but look like a .500 team, and just don't have the firepower to compete long term with the Dodgers and Padres. What about the Colorado Rockies and Arizona Diamondbacks? They have become afterthoughts in this division at this point in the season.
Let's reset the NL West division with almost 70 games played.
Futures to win the division provided by bet365.
1. Los Angeles Dodgers (-240)
Vegas still has the LADs listed as the favorites to win the division by a landslide, but they've been looking real suspect lately. In recent years, the Dodgers ranked 1 or 2 in home runs, but so far they are 6th. Some critics might not think that lack of offensive production is a big deal, but LA's offense just doesn't seem nearly as explosive as it usually is. Mookie Betts, who will miss at least a couple of weeks with a cracked rib, leads the team with nineteen home runs, but there isn't another player in the double digits. Justin Turner is playing like father time has caught up to him, Max Muncy looks like he forgot how to hit a baseball, while Cody Bellinger probably won't ever sniff his MVP season success. I know it sounds like I'm complaining too much, but there are just too many big names on this roster to have a lacking offense.
I have to give credit where it's due: Freddie Freeman has lived up to his hype and career stats. Trea Turner has also turned around his season nicely, and is hitting .301 on the year. On the pitching side, unlikely heroes, Tyler Anderson and Tony Gonsolin have carried the team through all the injuries. Both pitchers are 8-0, with Gonsolin leading the entire league in ERA, and quietly making a case for Cy Young honors. Where the Dodgers are susceptible is the back end as Craig Kimbrel isn't the answer for the closer role, and the front office will have to do some shopping or look at their minor league system to fill the hole.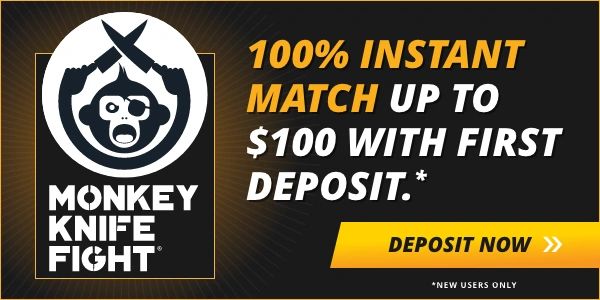 Learn more about Daily Fantasy Sports and don't miss a second of great baseball props.
2. San Diego Padres (+260)
Only half a game back behind the Dodgers, you'd think the Padres would have higher odds to win the division, but we all know the saying: "Vegas knows." Before this past weekend, the Padres were as hot as the sun, going 8-2 in a stretch of 10 games. But then they played the Rockies and were soundly swept. In Sunday's game, Manny Machado hit first base wrong and rolled his ankle in horrific fashion. If you're brave enough to watch the clip, you'd be surprised that he was only diagnosed with an ankle sprain; but his injury is tough and he may miss well over a month. This is a huge impact on the team as he's been neck and neck with Cardinals 1B Paul Goldschmidt in NL offensive stats and is currently +450 to win the MVP award in his respective league.
Superstar shortstop, Fernando Tatis Jr., who was given a three month timetable to return from a wrist injury in the offseason, still hasn't been cleared to swing a bat. It's even possible that Machado comes back after Tatis Jr., which leaves the Padres in real trouble. Ranked 2nd in pitching, right behind the Dodgers, that group will have to shoulder the load while the offense takes a hit. They have a great starting rotation, maybe the best in the league, but their bullpen has been iffy, and can be exposed even more if the team isn't scoring runs. Every team in the league suffers from injuries and I'm sure the Padres will weather the storm, finish strong, and take the first wildcard spot.
3. San Francisco Giants (+800)
With a 7-3 record over their last 10 games, the Giants have looked like the most consistent team in the division of late but do they have enough to outlast the Dodgers and Padres? I don't think so, and neither does Vegas with their odds to win the division set at +800. The Giants have to face a surging Atlanta Braves team, who have hit their stride after a poor start. The Giants are a scrappy team who you can never seem to count out of a game, but they just don't have the star power to compete with the big dogs. The Giants do have a lot of talented players, but they just don't have anyone that changes the game night in and night out. Joc Pederson is having an exceptional year, but it's a problem when he leads the team in average hitting at .271. Their pitching staff is middle of the pack at best, currently ranked 7th in the NL, and I think that stat is a perfect analogy for the entire team. They're just slightly better than average, but that's it and when you're in a division with the Dodgers and 'Pads, it won't cut it just to be above average.
4 & 5. Arizona Diamondbacks (+90000) and Colorado Rockies (+10000)
Both of these teams had got off to a great start, but after about a month, they returned to their mean. The D'backs currently trail the division leader by 9.5 games, while the Rockies sit at 11 games back. Neither team has what it takes to compete in any division, let alone the NL West, and probably won't compete for anything besides the bottom spot for the next few years.
If you feel like burning some cash, throw it on either of these teams, or better yet, just donate it to charity.